Westham police have obtained temporary proofs on an outgoing investigation into a racial abuse pointed to Liverpool star Mohammed Salah to the Metropolitan Police, following their 1-1 draw in the Premier League last week. Salah was the subject of expletives and derogatory references to his Muslim faith from a supporter at London Stadium.
The abuse was audible on mobile phone footage, shot from the West Ham end, of Salah talking a corner, which was subsequently shared on social media. West Ham announced an internal investigation into the incident on Wednesday and have moved quickly to involve the authorities. "After a thorough and immediate investigation following the abhorrent racist abuse aimed at Liverpool striker Mohamed Salah on Monday night, West Ham United can confirm that it has handed evidence to the Metropolitan Police," a club statement read.
"The club is unequivocal in its stance – such abuse will not be tolerated. There is no place or excuse for this kind of behavior." Speaking at a news conference earlier on Thursday, West Ham manager Manuel Pellegrini called for any fans found guilty of racially abusing players to be banned from Premier League grounds. "Of course, I think that cannot happen in the stadium," he said. "The best way to manage those things out of the game is to remove them from the great spectacle that is the Premier League. "We must have high standards and when this happens, you must take action. The club knows how to work and says it cannot accept this kind of things in the game. "It was a very good game and everybody was enjoying the game, so these people must be punished as soon as we can.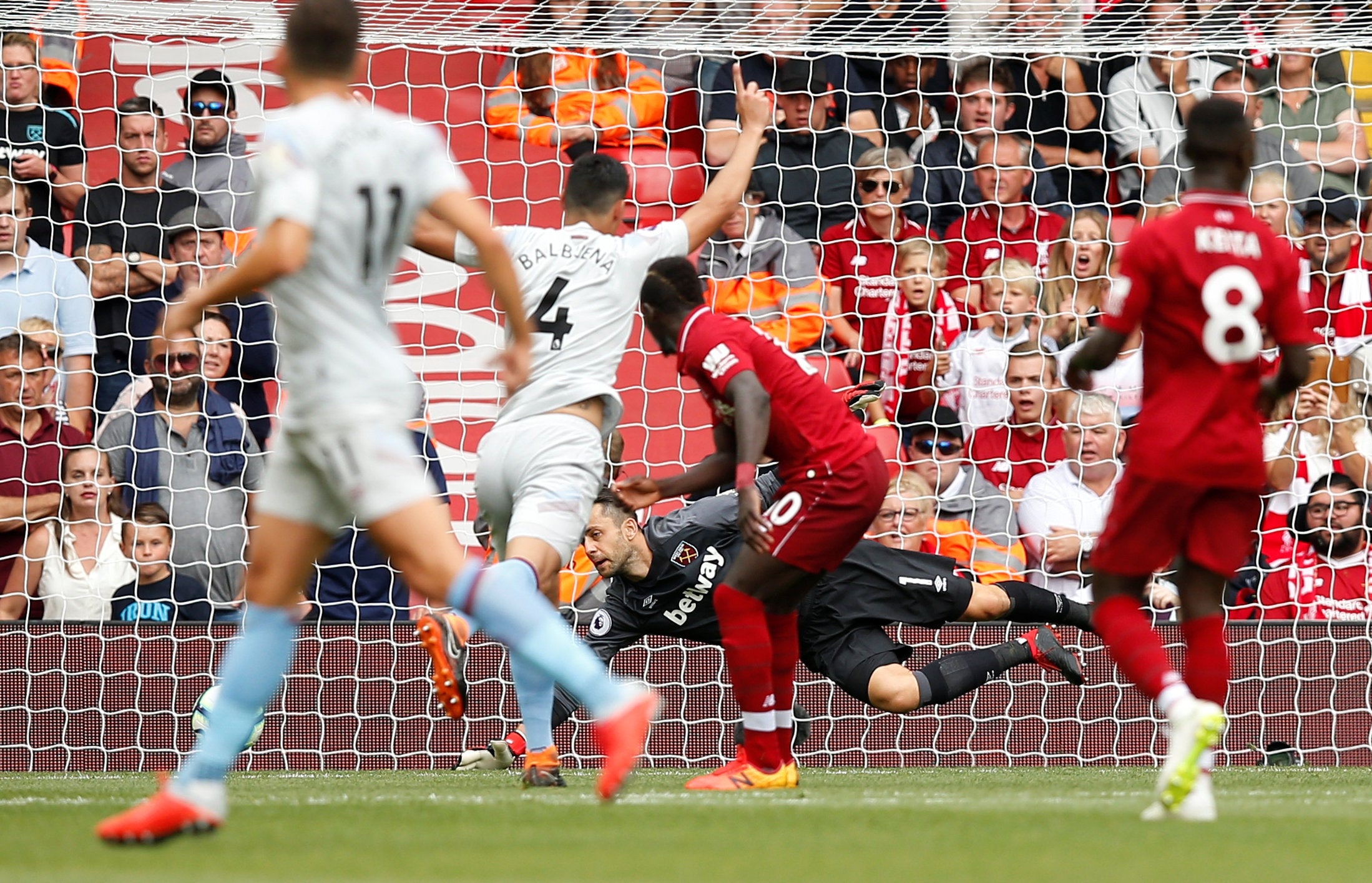 Liverpool is currently under pressure as in their Premier League title pursuit, as they slip away to the second position after recording two draws against Leicester City and Westham respectively. the Reds defense has also suffered a series of injury problems which has also reflected in the team's performance so far. However, Liverpool is left with just two major competition this season and would also stand a chance to emerge as table leaders if a win can be recorded against Bournemouth and will also remain hopeful if the Blues can snatch away points from their Title rivals for the second time.
The Reds will take on Bayern Munich in the UEFA Champions League match this month, and the fans are hoping for Trent Alexander Arnold and Dejan Lovern to make a return before the appointed date. Liverpool's Virgil Van Dijk will miss the first leg of the game due to the Dutch defender recording three yellow cards in the group stages of the tournament. and injured Alex Oxlade Chamberlain has been added to the list also. Bayern Munich Thomas Muller will also miss both legs. of the game, after receiving a straight red card on a tackle made on AFC Ajax player last December.
This appears to be one major fixture for Jurgen Klopp' side this season, the question remains, do you think the Reds can move to the next level, following injury problems striking the defense. let's have your take on this.
please share your thoughts via the comment sections
Sorry! The Author has not filled his profile.
×
Sorry! The Author has not filled his profile.