West ham united boss Manuel Pellegrini has launched new criticism on Liverpool boss Jurgen Klopp, following a 1-1 draw between both sides on Monday night. the Reds saw their hopes of winning the Premier League title been cut short after recording their second draw in less than two weeks. Pellegrini has hinted out saying the German Gaffer normally sin matches with offside goals.
The host team came in with an equalizer by Antonio Michail six minutes after conceding the opener which was scored by Sadio Mane in the 22nd minute of the game. and Manuel Pellegrini had disapproved the goal because James Milner was offside. following the attack launched on Westham's defense.
Once a blue, always a blue ?#WHULIV is a chance for Manuel Pellegrini to do his former side a favour… pic.twitter.com/gDoCQIxqMG

— Premier League (@premierleague) February 4, 2019
Liverpool failed to increase their lead with Divock Origi's dual chances which the first was held by the goalkeeper and the second was stopped by the Liceman who raised the flag for an offside.
Manuel Pellegrini reignited a grudge with Jurgen Klopp on Monday by referencing a goal from nearly six years ago… pic.twitter.com/BgE4AI9eW7

— Goal (@goal) February 5, 2019
However, it was clear that Pellegrini was agreed by the referee's decision and had a changed of words with Jurgen Klopp on their way to the players dressing room. the former Real Madrid and Manchester City manager had a recall of how Jurgen Klopp  Borussia Dortmund dumped his side former team Malaga from the UEFA Champions League quarter-finals in 2013. and Pellegrini was quoted saying:
Linesman slammed for horror decision that gifts Liverpool a goal https://t.co/QGqI6BcAKK pic.twitter.com/zmjeHrQrPC

— The Sun Football ⚽ (@TheSunFootball) February 5, 2019
"It doesn't matter [what was said], Klopp is used to winning [with] goals offside," Pellegrini said. "He beat me against Malaga with Borussia Dortmund with a goal seven meters offside, so he cannot complain about anything."I was pleased with the performance because I thought we played a very good game, but I'm disappointed with the result because they scored a goal which was clearly offside," "We missed three or four chances, especially in the first 35 minutes, which could have finished the game. We missed those opportunities so we had a draw in a game which we could have won. "We played with the pace we had shown in other games again. In the Premier League, you can't play against anyone if you don't play at a high pace. "If you give time and space to players, they will make good decisions and score goals. We worked similarly tonight as we did against Arsenal, but we created more chances. "We then lost three games away from home but I think the team we saw tonight is the team we must see from now until the end of the season." Pellegrini added" 
Never cut corners, always aim for them! Wanted to get the fans all three points tonight, support that's shown week in week out deserves it, didn't quite get there but we gave our all! ⚒ #COYI pic.twitter.com/Fy595vdiLH

— Michail Antonio (@Michailantonio) February 4, 2019
Westham is set to face Crystal Palace at the Scheltrust park this weekend with hopes of increasing their points on the Log, why Liverpool would take on Bournemouth where they also are keen on increasing their tally after recording two straights draw which has title hopes in doubt.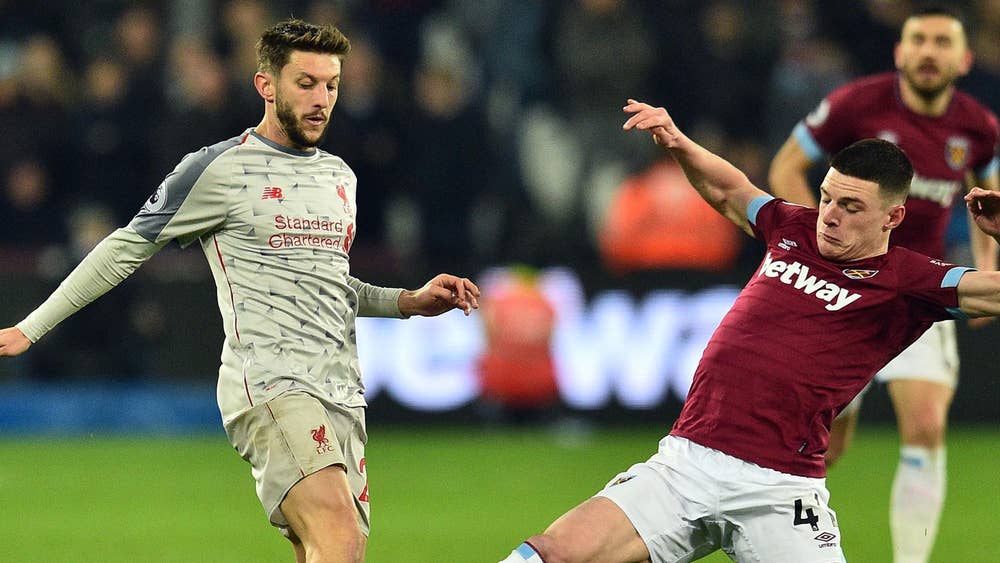 Sorry! The Author has not filled his profile.
×
Sorry! The Author has not filled his profile.