Retired American boxer who is also the richest boxer of all time Floyd Mayweather has also been the topic of most social Media post because of his genuine wealth made over the years. The Amerian Superstar has also be nicknamed the money man due to how his makes and spends money.
According to legit.ng, a short Instagram video was shown where Floyd Mayweather was showing his garage with fleet of cars to Ghanian billionaire Nana Kwame Bediako the CEO od wonder world estates. in the Video the money man took NANA round the garage and revealed his assets of over 2 billion dollars worth.
The boxing legend Mayweather has taken to the social media to show off his latest three collections of luxury cars valued at over £1.5m along with seven Rolls Royce worth about $2,353,707.  Mayweather defeated Japanese Champion Tenshin Nasukawa in the first round of his last encounter. where Tenshin personal trainer had to drag his contestant away from the ring. it was earlier recorded that the Money man has made the sum of 9 million dollars within some seconds.
VIDEO: Floyd Mayweather shows off his impressive garage to Nana Kwame Bediako https://t.co/Hrhf3nZK5S pic.twitter.com/clo2iLbEhy

— Ameyaw Debrah (@ameyaw112) February 4, 2019
Floyd Mayweather was also spotted with Juventus star Cristiano Ronaldo celebrating his first Italian trophy after scoring the win against AC Milan in the Super Coppa final in Saudi Arabia last month. Mayweather has also been the mentor to coming boxers following his records of fighting over 53 professional boxing game and without any loss before his retirement.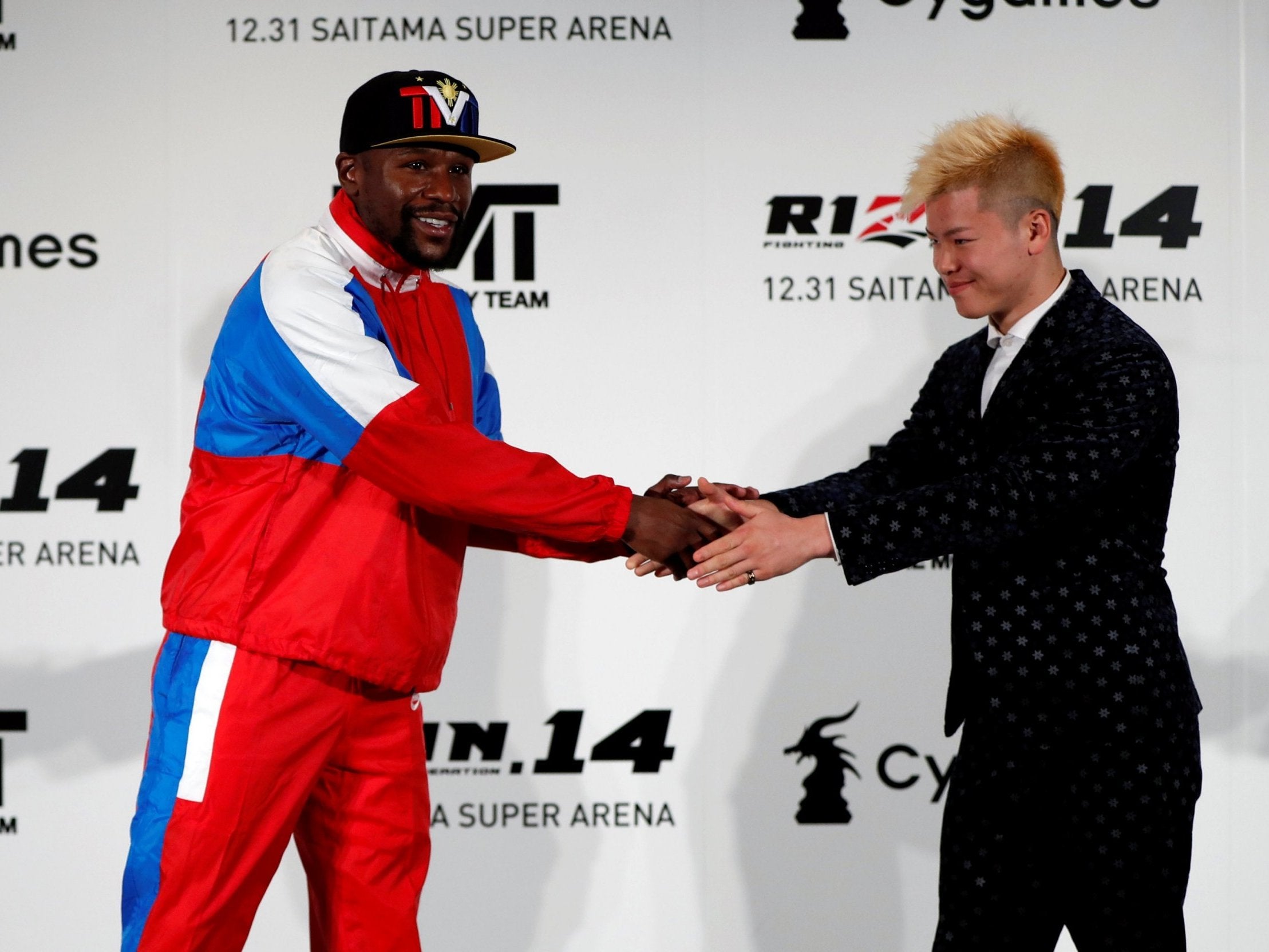 please share your thoughts via the comment section
Sorry! The Author has not filled his profile.
×
Sorry! The Author has not filled his profile.