Arsenal Board faces Disappointment as Top target begins new race
Arsenal are looking to replace Manager Unai Emery who has failed to meet up to the clubs expectation since emerging…
---
Arsenal are looking to replace Manager Unai Emery who has failed to meet up to the clubs expectation since emerging as Arsenal head coach in 2018. The Gunners has struggled to participate in top flight football despite spending big to strengthen their team.
reports have stated that the gunners have joined the race to sign Former Liverpool manager Brendan Rodgers following his superb performance since taking over as Leicester City manager. after the club made an earlier decision to fire the Spaniard and appoint Freddie Lunjberg as an inter-min manager.
However Brendan Rodgers has claimed 17 wins from 26 matches so far and also occupy second position in the Premier League table behind Liverpool since arriving at the club in February. Leicester has also offered Rodgers a five year contract to lure the over performing manager from taking other offers which made him the longest contracted manager in the Premier League.
"When I made the decision to come to Leicester City, it was because I was excited about the direction the club was taking and how I could apply my experience to the journey. I came here with a purpose to add something to that and to help the club build for the future," Rodgers said after the deal was confirmed "The support I have had from the chairman, Khun Top; from the chief executive, Susan Whelan; from the director of football, Jon Rudkin; and from everyone at the club has been amazing. I've inherited an outstanding team of staff that are dedicated to progress and improvement and we have a group of players that are a joy to work with every day. "And to the club's supporters, I can only say thank you for welcoming me and my staff into your club and for putting your faith in our work. We'll continue to work together to bring success to Leicester city for many years to come."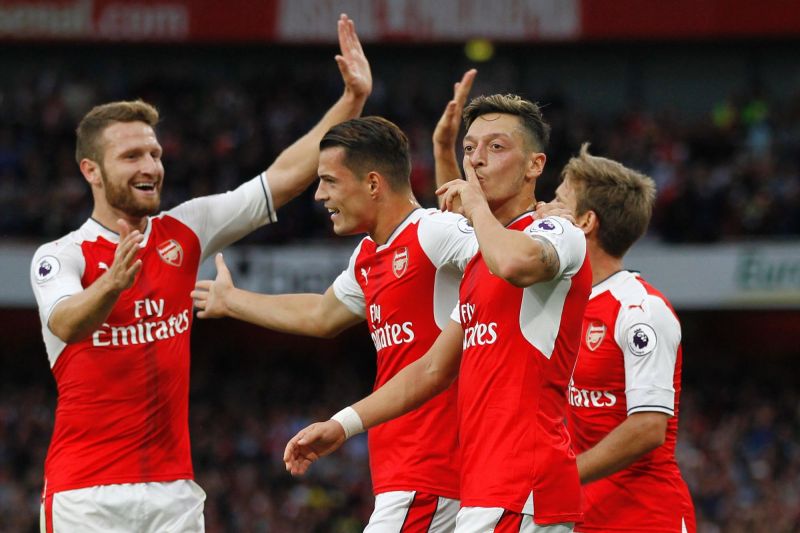 Leicester's City currently holds a seven unbeaten run which seems to be leading in a good direction for the team while Arsenal holds 10th position which may see them stay in Europa League next summer.